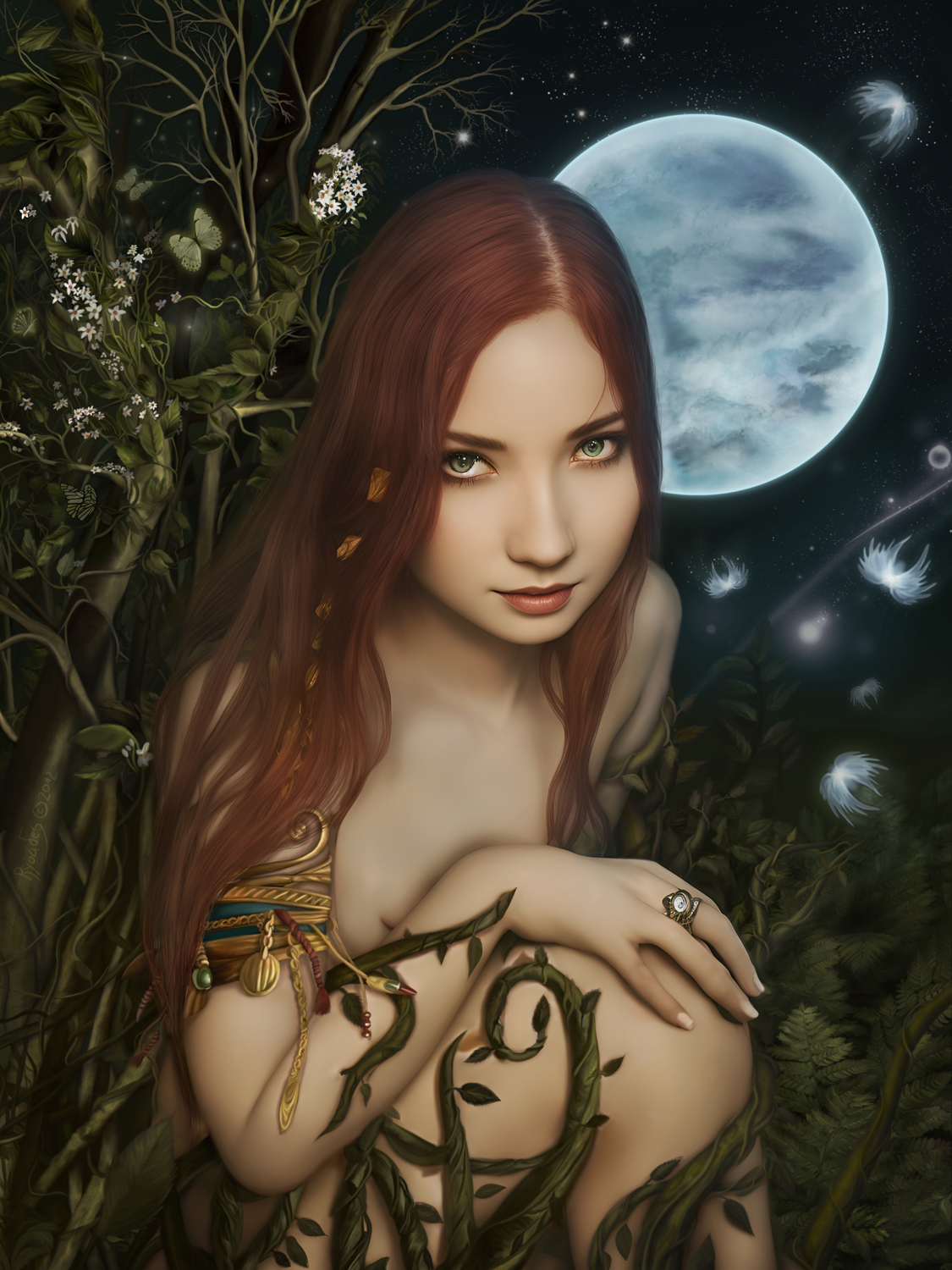 "Ein Zauber liegt über diesem magischen Ort,
Hier treffen sich Vergangenheit, Gegenwart und Fort.
Im Mondlicht verweben sich Realität und Traum,
Ein Ort, an dem die Seele schwebt im Raum.
Im Schein des Mondes erwachen die Elfen,
Sie tanzen und schweben, ganz leise und zart.
Ihre Flügel aus Licht schimmern im Dunkeln,
erfüllen den Raum mit geheimnisvollem Funkeln.
Ein mystischer Platz, vom Schleier umhüllt,
Wo die Magie erwacht und das Herz erfüllt."
---
This is for my life partner and my muse.
Thank you for everything!
Photoshop Airbushfrom 2012
Canvas Size: 4000 x 5300px,
approx. 60 working hours
The idea came up in a cabin in the woods while on vacation in Wittstock.
The model is based on a photo of my life partner.
About feedback I would be pleased.
Questions to the work and idea are gladly answered.
fore more details: A mystical place in the moonlight